×
A place for more technical discussions. Please make sure you post in the correct section on the site, this way it keeps the site tidy AND ensures you get a more relevant answer.
Removing the Spare Wheel & Mount on a Gen 4 2019 Jimny: Now a Cleanskin!
Gold Boarder

Registered

28 May 2019 08:41
#209114
by stiffsteve204me
GeorgeC wrote: See also, This Topic for a similar discussion: www.bigjimny.com/index.php/forum/6-jimny...wheel-carrier#208433

Yesterday the Bolts for the spare wheel mount were undone. Thank you to Nev, from Jim's Mowing!
Today, off to the Bolt-n-Nut Shop for something nice in Stainless Steel to fill the holes, I came home empty handed!
Back to Dr Google, now I'm looking for something 10mm X 1.25mm pitch with a button head, about 19-25mm long.

Edit: I found these, ex UK, but with an Aus agent, so I can buy 4 only. www.probolt-australia.com/black-steel-do...-x-1-25mmx-25mm.html (plan "B")

I'll keep looking and to keep the weather out, I have re-fitted the original bolts and put some 8x2mm (tap spindle) O-rings up against the bolt heads. See photo, below:



You do not have permissions to access this page.
Here, George.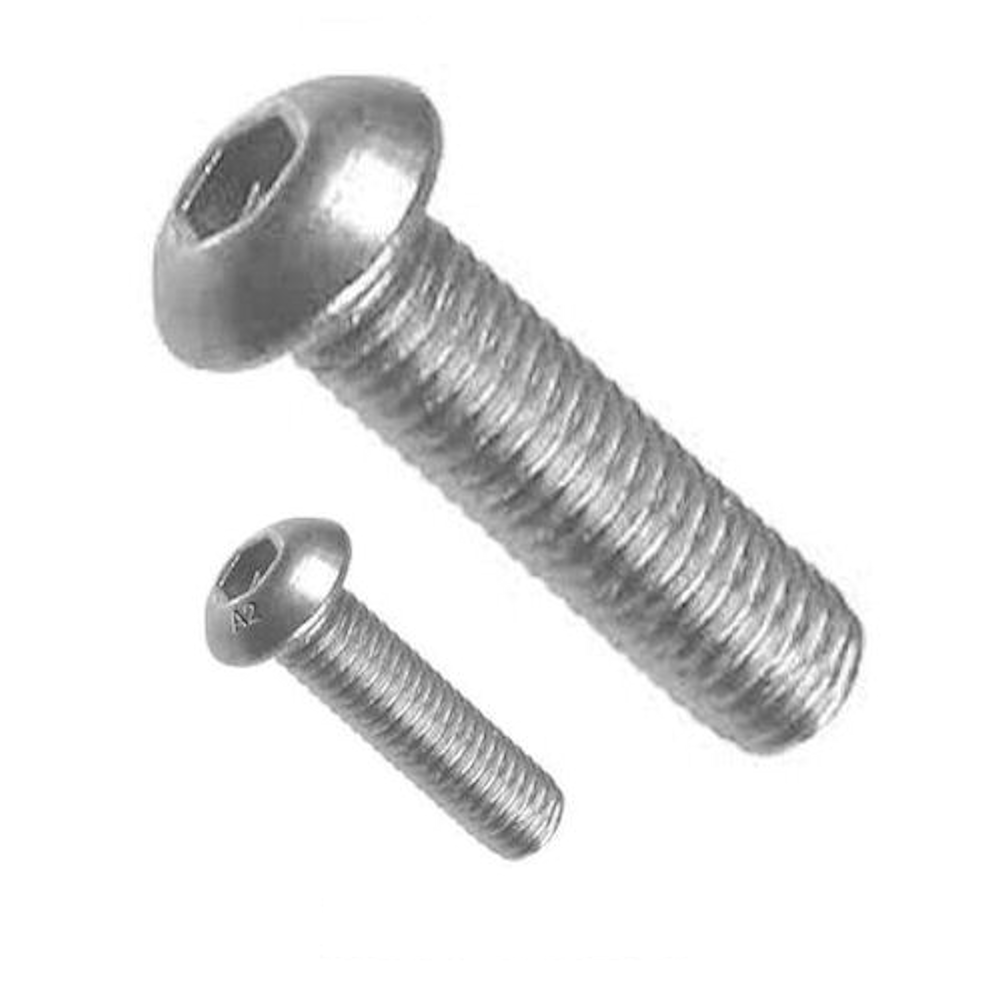 M4 M5 M6 M8 M10 HEXAGON SOCKET BUTTON DOME HEAD SCREWS BOLTS DIN 7380 A2 S/S
Buy It Now
Steve.
---
"He that strikes the venison first shall be the lord o' the feast." — Shakespeare, King Lear.
Please Log in or Create an account to join the conversation.
29 May 2019 11:32
#209176
by Lambert
Have you tried a chandlers for the bolts might be a bit more expensive but not like importing from the UK?
---
Dreadnaught (black 2011)

Please Log in or Create an account to join the conversation.
05 Jun 2019 17:16
#209665
by Caelite
I don't mean to sound negative, but, have you considered seeking some further tuition for reversing? Not sure how the situation is in Australia, but in the UK it isn't uncommon for driving instructors to offer refresher lessons to folk who are struggling with aspects of their driving. Based on what you said about the situation you had in the shop car park this, in my opinion, seems suitable for you.

The Jimny is a really easy car once you get used to it, my advice, coming from driving trucks & vans, is to try & learn to use the big square side mirrors rather than the rear view, once you are used to them I find it far easier to reverse using them rather than turning my head.
---
205/75r15 General Grabber AT3s, 40mm spacer lift, 15x6 ET5 steel modulars, Ignis Recaros, Green Stuff pads, Osram Nightbreaker bulbs
Please Log in or Create an account to join the conversation.