The content of any article might be expanded / improved in the future - revisit it sometimes.


Seen a mistake? Know something that isn't written? Edit and change this article yourself!


Images in the article (if present) can be enlarged by clicking on them.

Introduction
Changing the Brake Pads is a simple and quick job within the grasp of most people's abilities.
The symptoms of worn brake pads:
Poor braking
Pulling to one side
Squealing and judder when braking
Changing the Brake Pads
Tools

Standard metric sockets and spanners
Assorted screwdrivers
Circlip pliers (External)
A G-Clamp or piston retraction tool
Removing the Caliper and pads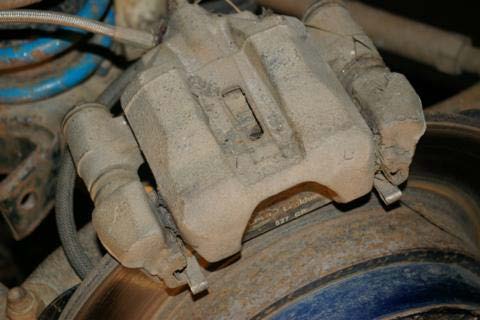 First of all secure the car.
Release the wheel nuts and jack up the car and remove the road wheel.
This then reveals the brake caliper, this is the passenger side (nearside) caliper (UK) .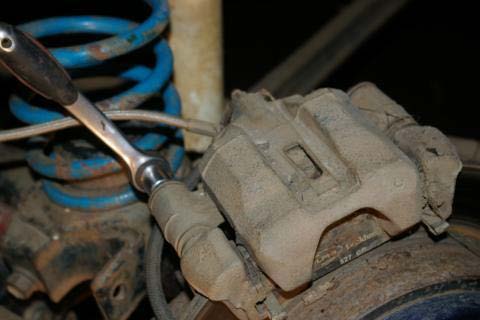 Using a 12mm spanner, release the front caliper bolt (the left is the front of the car in this picture).
Then loosen the same bolt on the rear of the caliper.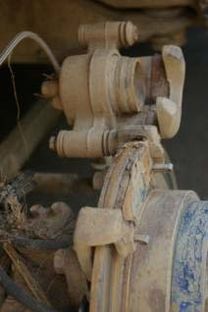 The caliper then opens up using the rear bolt as a hinge.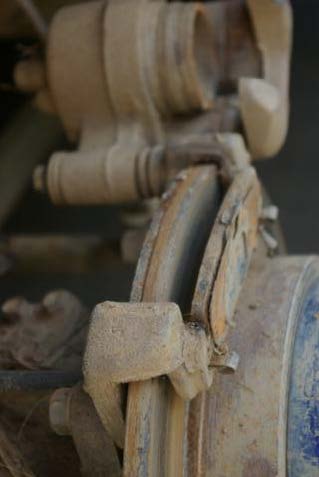 The pads are retained by small spring clips.
A simple pull on the pads (horizontally away from the disk) should remove them.
If the pads resist, gently prise out the pads with a small screwdriver - do not remove the spring clips).
If you require new pads, spring clips or a caliper fitting kit then these are available in the BigJimny Store.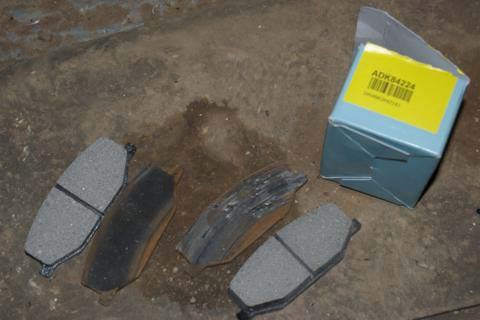 Here are the new pads compared with the old.
Note that ADK84224 are an aftermarket equivalent of the Suzuki part.
New pads, are available in the BigJimny Store.
The old are worn down to the metal.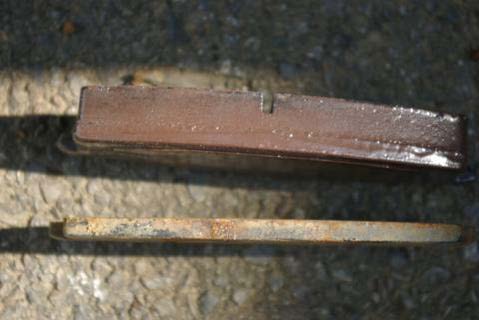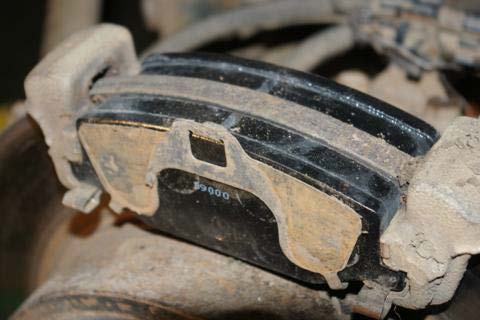 The new pads then simply push into place held by the spring clips.
Place the anti-squeal shims in place.
Smear a bit of Copper Grease on the rear of the shims to help reduce squeal.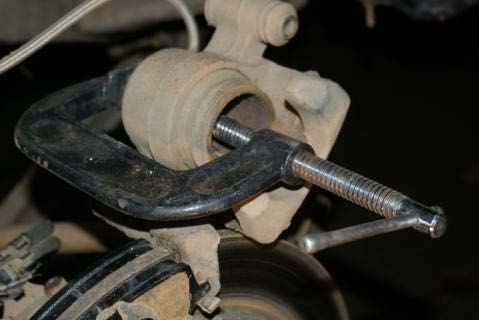 Now the Piston has to be moved back.
I use a G-Clamp and wind the piston back in until it is flush.
Pay attention to your brake fluid reservoir during compression as this will drive brake fluid back through the lines and can cause your reservoir to overflow.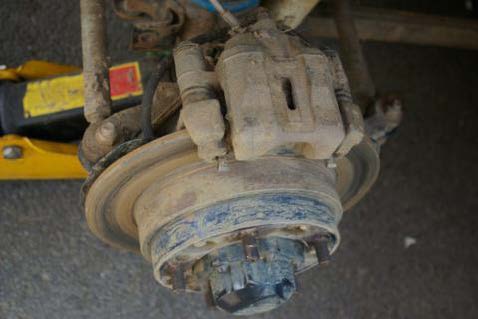 Now swing the caliper back into position and bolt up the caliper bolt.
Re-fit the wheel and lower the vehicle.
Torque Settings
Full details of the torque settings can be found in the reference data
---
Page last edited on 21/01/2018 by user Bosanek