The content of any article might be expanded / improved in the future - revisit it sometimes.


Seen a mistake? Know something that isn't written? Edit and change this article yourself!


Images in the article (if present) can be enlarged by clicking on them.

Introduction
A simple one this, but a common problem in some usage scenarios.

If you wade in deep water or wet mud, the Bell Housing fills with mud. The Clutch Release bearing slides on a shaft and the mud stops it. On the SJ series this was pretty much terminal as the access is limited to a small timing hole and the tinplate at the bottom. This makes it really difficult to clean.
Solution
The good news is that this task is simpler on a Jimny. The diagram below shows the overall clutch mechanism. Parts 1 and 11 are the cable mounting and removable cover, which can be found under the car on the drivers side (UK), halfway up the bell housing.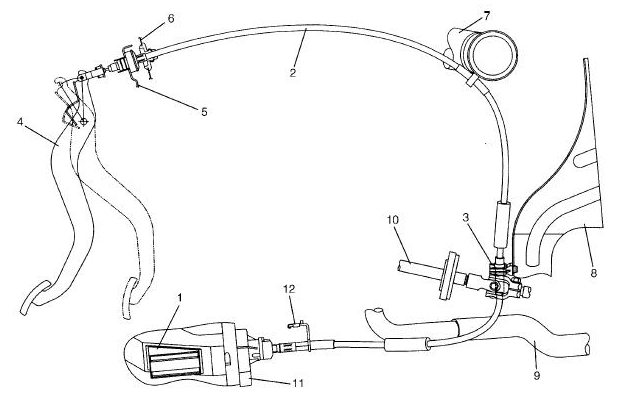 Simply prise of the cover (1) by using a large, flat bladed screwdriver.

With the cover removed, the clutch release arm is exposed and you can reach a low pressure spray inside and clean the shaft and bearing. I used a Garden Sprayer and I also lightly lubricated the shaft afterwards, although it is possible that lubricant will encourage mud/dust to stick in the future.
The picture below shows the cover removed.
---
Page last edited on 21/02/2019 by user Bosanek